2020 NECTFL Teacher of the Year
Megan Flinchbaugh, Manheim Central High School (PSMLA)

When students enter Megan Flinchbaugh's classroom, they know that they will be immersed in Spanish from the very first day of class. An educator who is passionate about teaching and learning, Ms. Flinchbaugh engages her students in tasks where they take what they learn in the classroom and use it beyond the four-walls of the school in an authentic way. Whether that be conducting an interview with a native speaker from the community, attending a cultural event where Spanish is spoken, independently reading an authentic children's book about a famous Hispanic personality, or watching a television show in Spanish, students reflect on the experience through the lens of both language use and culture. One of her current students commented on the "privilege to learn the Spanish language and culture in her classes" and the impact that has had on her future plans. "As a result of her excellent teaching and contagious passion for the Spanish language, I have decided to pursue a major in Spanish education." No greater compliment could be paid to a language teacher than that! As a reflective practitioner and a life-long learner, Ms. Flinchbaugh provides sessions at state, regional, and national conferences on a wide-range of topics of interest to world language educators.
---
About the Award
Each year, the Northeast Conference chooses its Teacher of the Year from among the candidates selected by the states in the Northeast region. This individual represents our organization at the National Language Teacher of the Year competition at the ACTFL Convention in November. The award for the National Language Teacher of the Year is intended to elevate the status and the public profile of the language teaching profession at the state, regional and national levels by recognizing the individuals chosen for this award.
---
Eligibility
Nominations may only come from NECTFL-region state associations. Successful candidates must be full-time language educators who spend at least fifty-percent (50%) of their time in direct teaching during the year of application with an expectation of teaching during the next two (2) years.
---
How to Apply
ACTFL requests that state associations choose a state Teacher of the Year during fall. State winner names and supporting documents (as described on the ACTFL website) should be submitted to NECTFL by the due date noted below. Because portfolio preparation is is an involved process, state associations should inform NECTFL if they have a nominee as early as they can. In January, the NECTFL TOY Committee will review all state dossiers, interview candidates, and choose a regional winner who will be announced as the next Northeast Conference Teacher of the Year. We encourage all states in our region to publicize this award which helps the profession to designate a spokesperson to carry our message to the wider public and serve as an inspiration to language educators.
---
Obligations and Financial Support
All state-association nominees are invited to attend the conference and the NECTFL Awards Ceremony to be recognized for their achievement. NECTFL provides a complimentary conference registration and one night at the conference hotel for each nominee. State associations also provide support to help cover travel expenses.
---
Access all guidelines, forms and application documents at the ACTFL website: ACTFL TOY homepage
All materials submitted to NECTFL must be shared with info@nectfl.org via Google Drive. Please do not mail or email your materials. Please contact us for details and guidelines on sharing your portfolio.
Application deadline to NECTFL January 15, 2021.
---
Past Winners
2019 NECTFL Teacher of the Year and 2020 ACTFL Teacher of the Year
Rebecca Blouwolff
Wellesley Middle School (MaFLA)

---
2018 NECTFL Teacher of the Year and 2019 ACTFL Teacher of the Year
Rebecca Aubrey
Ashford School (CT COLT)

---
2017 NECTFL Teacher of the Year
Caleb Howard
Dr. William Mennies Elementary School (FLENJ)

---
2016: NECTFL and 2017 ACTFL Teacher of the Year
Katrina Griffin (MFLA)
North County High School, Glen Burnie, MD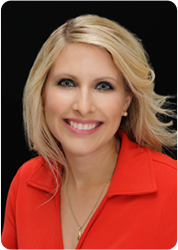 2015: NECTFL and 2016 ACTFL Teacher of the Year
Dr. Edward Zarrow (MaFLA)
Westwood High School in Westwood, MA

2014: Hannah Gonzalez (MFLA)
Mt. Hebron HS, Woodbine, MD

2013: Margarita Boyatzi Dempsey (RIFLA)
Smithfield High School, Smithfield, RI

2012: Lucy Chu Lee, FLENJ & CLASS
Livingston High School, Livingston, NJ

2011: Sherri Harkins, MFLA
Wicomico County Public Schools, MD

2010: Maryann Woods-Murphy, FLENJ
Northern Highlands Regional HS, Allendale, NJ

2009: Vickie Mike, NYSAFLT
Horseheads High School, Horseheads, NY

2008: Emily Z. Wagner, PSMLA
Germantown Academy, Fort Washington, PA

2007: NECTFL and 2008, ACTFL Teacher of the Year, Janet L. Glass, FLENJ
Dwight-Englewood School, Englewood, NJ

2006: Christi Moraga, CT COLT
West Woods Upper Elementary School, Farmington, CT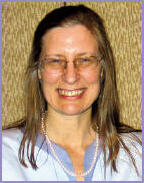 2005: Stephanie Appel, FLENJ
Fair Lawn Public School District, Bergen County, NJ