The Nelson H. Brooks Award for Outstanding Leadership in the Profession
About the Award
At each annual Conference since 1968, the Board of Directors has honored a member of the profession for distinguished service and leadership. Since 1978 the award has been given in honor of Nelson H. Brooks.
Click here to make a nomination.
The 2020 Brooks Award Winner: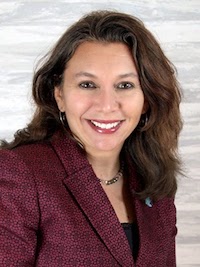 Amanda Seewald
Amanda Seewald has over 20 years of experience as an educator, curriculum developer, educational consultant, teacher trainer, author, and presenter. She is the owner of Maracas Educational Programs and Learning Kaleidoscope Educational Consulting. Amanda serves as the immersion program consultant at Herricks Public Schools in New York and Mendon Upton public schools in Massachusetts. In Pocantico Hills school district in New York, Amanda serves as the Global Dimensions and world language consultant where she has developed a K-8 program focused on global learning via language. Amanda serves on state, regional, and national boards and is currently president-elect of JNCL-NCLIS and immediate past president of FLENJ. Amanda understands the strong relationship between research and effective classroom practice. She shares her skills as an instructional leader with dual language immersion, ELL and FLES teachers. She is a passionate language advocate who works tirelessly to convey the benefits of language learning to policy makers and administrators. Amanda has a way of getting things done. She was instrumental in getting the New Jersey legislature to pass a bill for the Seal of Biliteracy. She is adept at getting the right message to the right people in order to affect change. Amanda is a true role model for teachers and language advocates.

Past Winners
2019: Sr. Mary Helen Kashuba, SSJ, DLM
2018: Janis Hennessey, Dover HS, Retired
2017: Thekla Fall, Pittsburgh Public Schools, Retired
2016: Laura Franklin, Northern Virginia Community College
2015: Charlotte E. Gifford, Greenfield Community College
2014: Gladys Lipton, National FLES Institute
2013: Heidi Byrnes, Georgetown University
2012: Richard Brecht, Center for Advanced Study of Language
2011: Gregory Duncan, InterPrep, Inc.
2009: Marjorie Hall Haley, George Mason University
2008: Eileen W. Glisan, Indiana University of Pennsylvania
2007: Stephen L. Levy, ACTFL
2006: Kathleen M. Riordan, Springfield MA Public Schools (ret.)
2005: Ray T. Clifford, Brigham Young University
2004: Martha G. Abbott, Fairfax County (VA) Public Schools
2003: Frank W. Medley, Jr., West Virginia University
2002: Robert J. Ludwig, NYSAFLT
2001: C. Edward Scebold, ACTFL
2000: Protase E. Woodford, Educational Testing Service (ret.)
1999: June K. Phillips, Weber State University
1998: Helene Zimmer-Loew, AATG
1997: Ronald Walton, National Foreign Language Center (posthumous)
1996: Edward D. Allen, Emeritus, Ohio State University
1995: Earl W. Stevick, Emeritus, Foreign Service Institute
1994: Eleanor Jorden, Emerita, Cornell University
1993: Dorothy James, Hunter College
1992: Sandye Jean McIntyre II, Morgan State University
1991: Helen Warriner-Burke, Virginia State Dept. of Education
1990: Ann Beusch, Maryland State Dept. of Education
1989: Dora Kennedy, Prince George's County (MD) Public Schools
1988: Leo Benardo, New York City Public Schools
1987: Mary P. Thompson, Glastonbury Public Schools
1986: Robert Lado, Georgetown University
1985: James E. Alatis, Georgetown University
1984: Wilga M. Rivers, Harvard University
1983: James R. Frith, Foreign Service Institute
1982: Lorraine A. Strasheim, Indiana University
1981: Laurence Wylie, Harvard University
1980: Richard I. Brod, Modern Language Association
1979: Dwight Bolinger, Harvard University
1978: Howard Lee Nostrand, University of Washington
1977: Kenneth W. Mildenberger, Modern Language Association
1976: Wilmarth H. Starr, New York University
1975: Theodore Andersson, University of Texas
1974: Donald D. Walsh, Northeast Conference
1973: Emma Birkmaier, University of Minnesota
1972: Freeman Twadell, Brown University
1971: Robert G. Mead, University of Connecticut
1970: Harry L. Levy, Fordham University
1969: Nelson H. Brooks, Yale University
1968: Stephen A. Freeman, Middlebury College