The NECTFL 2020 webinar series has been provided free of charge with the generous support of Wayside Publishing.
Looking for past webinars? Scroll down!
---
PD Credit:
If you would like confirmation of viewing a NECTFL webinar for PD purposes, after you view the webinar please:
download this webinar viewing confirmation form and complete it, then
return it to us via this form.
Once you submit your form, you will receive an email confirmation with the information you submitted
---
Fall/Winter Webinar Series on World Languages for Social Justice:
(All webinars will be recorded and the recordings will be available here for a limited time.)
---
Monday, September 21 @ 4-5:00 p.m.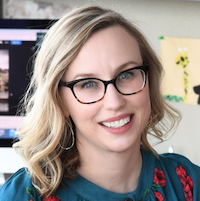 Social Justice in World Languages Education: Where Do I Start? with Beth Wassell, Ph.D, Rowan University
Teaching for social justice is becoming a more and more common – and vital – feature of world language teaching. However, sometimes world language teachers struggle to envision how to integrate social justice components in units that are already planned. The purpose of this webinar is to provide world language teachers who are newer to social justice education with concrete ideas and techniques to take their first steps toward teaching for social justice. This webinar is for teachers of all languages and students at all proficiency levels. 
Dr. Beth Wassell is a Professor in the Department of Language, Literacy and Sociocultural Education and the current Chairperson. She teaches a variety of undergraduate and graduate courses related to language teaching and culturally and linguistically responsive education. She is co-author of Words & Actions: Teaching World Languages through the Lens of Social Justice and regularly provides consulting and professional development to schools and districts. Prior to her work at Rowan, Dr. Wassell taught Spanish at the high school level in Florida and in New Jersey and English as an Additional Language to adults in Philadelphia, PA.
---
Wednesday, October 28 @ 4-5:00 p.m.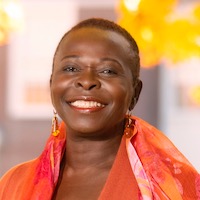 Having Conversations about Race in Foreign Language Classrooms with Angèle Kingué, Ph.D, Bucknell University
As we return to classes this fall—in-person or virtually—as educators we must address the crisis of structural racism. In this webinar, we'll examine the most effective ways to have conversations about race and social justice in world language classrooms, focusing on strategies to prepare students to interrogate and challenge misconceptions and untruths that lead to structural inequality. We'll discuss activities and strategies that promote critical thinking and agency for social change, using seminal texts by Tiffany Jewell, Ibram X. Kendi, and Maboula Soumahoro, as well as a rich variety of on-line resources, among others. Examples will be in French, but the topic is applicable to all.
Dr. Angèle Kingué is a professor of French and Francophone Studies and Special Advisor to the Provost at Bucknell University. A writer and scholar of Francophone African culture and literature, she has published two novels (her second novel was translated in English) and a children's book translated in English and four Cameroonian languages. She led the Bucknell en France program for fifteen years and has received numerous awards, including the University Medal of Honor from the Université de Tours, and the 2016 Best of NECTFL. Kingué holds a PhD in French-Foreign Language Pedagogy and Second Language Acquisition from Penn State University.
---
Tuesday, November 17 @ 7–8:00 p.m.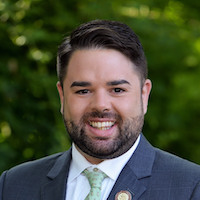 Finding LGBTQ+ Voices in the World Language Classroom with Joseph Parodi-Brown, Ed.D, Marionapolis Preparatory School
A critical component of creating classrooms that are centered in social justice is ensuring that every student can see themself. This webinar will offer language educators a glimpse at research about creating learning environments that are welcoming and affirming of LGBTQ+ students and offer suggestions on how that research can inform a language classroom. The presenter will offer suggestions on where to find authentic resources that are inclusive of the LGBTQ+ community and will discuss the challenges of discussing gendered languages with students who increasingly acknowledge nonbinary identities.
Dr. Joseph Parodi-Brown focuses on teaching for proficiency and engaging language education through the lens of social justice. A teacher for 15 years, he holds bachelor's and master's degrees in Spanish from St. Anselm College, Central Connecticut State University, and Universidad de Salamanca. He received his doctorate from Creighton University with a dissertation on the experiences of LGBTQ+ students in Catholic high schools. Joseph serves on the board of CT COLT and as the Secretary of the ACTFL Critical and Social Justice Approaches SIG.
Download PPT (PDF)        View Resources
---
Wednesday, December 16 @ 4-5:00 p.m.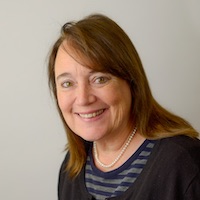 Designing for Equity: Power, Perspectives and Protocols with Maryann Woods-Murphy, Ed.D, Woods-Murphy Educational Services
When educators design for equity, they ensure that students are given fair and rich learning opportunities. In this Webinar, participants will explore why it is important to design learning experiences that hold equity as a core value. Participants will learn how to share power in a classroom setting by learning about students' interests and stories. By building in opportunities for students to take on multiple perspectives, teachers include more voices, contexts and approaches. Finally, the Webinar will review three easy-to-use protocols that engage learners in shared thinking and meaning making in the context of the world language classroom.
Dr. Maryann Woods-Murphy is an international talent development, language and equity specialist. She has a 40-year teaching story, most of it in New Jersey public schools as a high school Spanish teacher and gifted and talented specialist. Maryann is the 2010 New Jersey Teacher of the Year, the 2010 NECTFL Teacher of the Year, the winner of the Martin Luther King Birthday Celebration Award, a 2011-2012 Washington Teaching Ambassador Fellow, an America Achieves Fellow (2011-2015), and a 2018 YWCA Racial Justice Award. She is current member of the Board of Directors of the National Education Association Foundation and a past Director on the board of the Northeast Conference on the Teaching of Foreign Languages. Woods-Murphy earned her Ed.D. in Teacher Leadership in 2016 with a study of the way New Jersey teachers improve schools. In 2019, she launched Woods-Murphy Educational Services, designed to support schools to maximize student and educator talent and equity. She has co-chaired Teens Talk about Racism for 20+ years with retired science teacher, Theadora Lacey. In her free time, she writes, travels and spends time with family, especially her grandchildren, Olvyia and Victorya and Joseph.
---
Monday, January 11 @ 7-8:00 p.m.

Using Digital Games to Create Communicative Activities About Social Justice Topics with Silvina Orsatti, Ed.D, University of Pittsburgh at Greensburg
Digital games are being recognized as new contexts and means for language learning. During this webinar, participants will discover social impact games about real-world issues and explore communicative activities that make game-play relevant to the language learning process. First, attendees will be introduced to the elements of social justice education (factual information, tools for critical discussion, tools for social change, etc.) that need to be present in activities for social justice in the world language classroom. Then, they will experience two to three digital games about social justice topics. Lastly, the presenter will share ideas for communicative activities for these topics.
Dr. Silvina Orsatti teaches Spanish language, culture and foreign language pedagogy at the University of Pittsburgh- Greensburg. She has a Master's of Science degree in Educational Technology from Boise State University and a Bachelor's of Arts degree in Spanish Language and Literature from Indiana University of Pennsylvania. She also earned her Doctorate in Education with an emphasis in Language, Literacy and Culture from the University of Pittsburgh. Her dissertation was 'Gamifying the Spanish Curriculum to Promote Motivation and Willing Communication in the College-level Classroom.' Dr. Orsatti received the 2014 PSMLA Educator of the Year Award and the 2011-2012 NECTFL Sans Inc./Mead Leadership Fellows Award.
---
For ACTFL resources that address issues on race, diversity, and social justice, click here.
---
---
Spring 2020 Webinar Series on Remote Learning:
---
Language Learning after Corona: Lessons Learned as We Move Forward with Rebecca Aubrey
As schools closed due to the Covid-19 pandemic, educators scrambled to modify curriculum and instructional practices for distance-learning. Teaching a skill that is inherently social during a time of social distancing is particularly challenging, yet language educators rose to the challenge. We would be remiss if we didn't reflect on what we learned by teaching through this crisis – and how what we have learned can positively impact our teaching as we move forward. In this webinar, the presenter will highlight new uses of technology, and will also reflect on being more purposeful in how and what we teach. Finally she will address how to be more flexible and empathetic in supporting our students' social and emotional needs, even after the present crisis subsides.
---
Building a Community Response to Crisis with Georges Chahwan and Ian Wollman
This spring, many teachers have wrestled with whether or not to engage students in conversations about COVID-19. Could classroom conversations about the pandemic be helpful or would they become more sources of stress for students? This webinar discusses strategies to help frame those conversations in positive ways while cultivating a constructive space for students to reflect on the situation and providing them with pathways for potential involvement beyond this current crisis. Strategies discussed in this webinar can inspire students to be proactive and respond to crisis by helping others in their local communities. The presenters will share a project designed to build a community response to crisis and will walk attendees through a series of interpretive, interpersonal, and presentational activities. Participants will witness students' response to this project and will leave with tangible products and a host of ideas to apply in their classroom.
---
Rethinking the Flipped Classroom for Remote Learning with Christopher Gwin
How can the framework and methodology of the flipped classroom inform learning during the emergency switch to remote instruction? This session provides the theoretical framework for one model of flipped instruction and demonstrates classroom experiences before the school shut down and how this continues in remote learning, while balancing synchronous and asynchronous lessons.
Outcomes: Participants will…
understand the theoretical framework of flipped instruction

balance synchronous and asynchronous instruction for continuity of progress

gain insight from very recent sample lessons at the novice high level in both high school and university course experiences in remote learning
---
"We'll Always Have Paris:" Adapting Best Strategies to The New Now with Rebecca Blouwolff
Although COVID19 has turned our society upside down, we can still rely on our solid foundation of communicative tasks to maintain — or even build — students' language proficiency during remote learning. This webinar will focus on adapting the interpretive and interpersonal tasks already in our toolbox to suit both synchronous and asynchronous teaching settings. Rebecca will focus on creating successful learning progressions that guide students from input to output. See how level-appropriate Can-Dos statements, varied authentic resources, non-verbal processing tasks, scaffolds, and "level ups" can bring students into real-world communication with confidence and success.
.
---
Charting Your Course: Instructional Planning During (and after!) Coronavirus with Michelle Olah
During this webinar, participants will reflect on effective instructional planning during (and after!) Coronavirus. Together we will reflect on how we can intentionally plan for instruction during these challenging times by focusing on the questions of "Who" and "Why" before we look at the "What" and "How."Outcomes: Participants  will…
Reflect on their experiences with online learning  

Understand the importance of intentionally planning lessons and units based on the needs of their learners

Reflect on their goals for their students in order to focus instruction

Be able to apply an 'abundance mindset' to instructional planning  
---
How to Engage Language Learners in Online Learning with Leslie Grahn
During this webinar, participants will gain strategies for engaging all language learners in online instruction that are grounded in the ACTFL Core Practices. The presenter will share a suite of resources that are publicly available that provide guidance and ideas for planning and implementing language instruction through remote learning. The webinar will conclude with a question and answer session with the presenter.
Outcomes: Participants will…
• Become familiar with an approach to incorporating core practices into online instruction
• Be able to evaluate resources based on the needs and interests of their learners
• Reflect on their experiences with online learning
• Be able to apply their learning to their practice.
---
ACTFL Webinars
ACTFL is also providing free webinars on the topic of distance learning. Please visit the ACTFL website for complete details.