NECTFL Webinars are provided free of charge with the generous support of Wayside Publishing.
If you can't attend live, all webinars will be recorded and will be available on this page.
Upcoming NECTFL Webinars:
---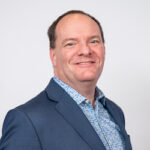 Rethinking the Flipped Classroom for Remote Learning – Thursday, May 28, 4:00 p.m. 
Presenter: Christopher Gwin
How can the framework and methodology of the flipped classroom inform learning during the emergency switch to remote instruction? This session provides the theoretical framework for one model of flipped instruction and demonstrates classroom experiences before the school shut down and how this continues in remote learning, while balancing synchronous and asynchronous lessons.
Outcomes: Participants will…
understand the theoretical framework of flipped instruction

balance synchronous and asynchronous instruction for continuity of progress

gain insight from very recent sample lessons at the novice high level in both high school and university course experiences in remote learning
Christopher Gwin has been teaching German for 30 years, currently part time at Haddonfield High School in NJ and at the University of Pennsylvania in Philadelphia. He serves on the board of directors for NECTFL, is the executive director of the National Federation of Modern Language Teachers Associations (NFMLTA) and is very active in the AATG. Christopher has taught methods courses at Rowan University and Rutgers University in NJ and has taught online German courses for Icademy Dubai, in the United Arab Emirates. Most recently, he has been active on the Diversity and Inclusion Task Force for ACTFL.
---
Building a Community Response to Crisis – Thursday, June 4, 7:00 p.m.
Georges Chahwan and Ian Wollman
This spring, many teachers have wrestled with whether or not to engage students in conversations about COVID-19. Could classroom conversations about the pandemic be helpful or would they become more sources of stress for students? This webinar discusses strategies to help frame those conversations in positive ways while cultivating a constructive space for students to reflect on the situation and providing them with pathways for potential involvement beyond this current crisis. Strategies discussed in this webinar can inspire students to be proactive and respond to crisis by helping others in their local communities. The presenters will share a project designed to build a community response to crisis and will walk attendees through a series of interpretive, interpersonal, and presentational activities. Participants will witness students' response to this project and will leave with tangible products and a host of ideas to apply in their classroom.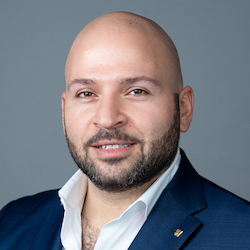 Georges Chahwan is Chair of the Language Department and the Summer Programs' Interim Associate Director, Dean of Academic Affairs at Choate Rosemary Hall. In addition, he works as an independent consultant, providing professional development and curriculum support to language departments across the world. He earned a DESS from the Lebanese University and an MA from the University of Geneva. Throughout his career he has designed curricula, developed online courses, and created Middle Eastern Studies programs with study abroad options in Jordan, Oman and Morocco. He has presented at various local and international conferences. He currently serves as the Chair of the ACTFL Arabic Special Interest Group, on the Board of NECTFL, and on the QFI Arabic Honors Society Advisory Council.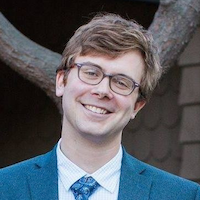 Ian Wollman has taught Chinese for four years, acting as a teacher at Choate Rosemary Hall since 2017 and a teaching fellow at Phillips Academy Andover in 2016. He earned a BA in East Asian Studies from Lewis & Clark College in Portland, OR and is currently working towards an MA in Teaching Chinese as a Second Language at Middlebury College in Middlebury, VT. Before teaching, Ian studied at Suzhou University in Suzhou, China and worked at a record label in Beijing. He is interested in music and the outdoors.
---
Language Learning after Corona: Lessons Learned as We Move Forward – Thursday, June 11, 4:00 p.m.
Presenter: Rebecca Aubrey
As schools closed due to the Covid-19 pandemic, educators scrambled to modify curriculum and instructional practices for distance-learning. Teaching a skill that is inherently social during a time of social distancing is particularly challenging, yet language educators rose to the challenge. We would be remiss if we didn't reflect on what we learned by teaching through this crisis – and how what we have learned can positively impact our teaching as we move forward. In this webinar, the presenter will highlight new uses of technology, and will also reflect on being more purposeful in how and what we teach. Finally she will address how to be more flexible and empathetic in supporting our students' social and emotional needs, even after the present crisis subsides. 
Rebecca Aubrey received her B.A. in Human Ecology from College of the Atlantic, M.A. in Political Science from the University of Connecticut, and a Teaching Certification through the Connecticut Alternate Route to Certification. She has over 20 years of teaching experience at the college level, and 10 years of experience teaching Spanish in grades K-8. Rebecca has presented broadly in Connecticut and at the national level, including two ACTFL presentations. She is the 2019 ACTFL Teacher of the Year. Rebecca is passionate about exploring the cultural and linguistic diversity of our world, and equally passionate about empowering students to do the same.
---
---
PD Credit: If you would like confirmation of viewing a NECTFL webinar for PD purposes, please download this webinar viewing confirmation form and return it to us via this form any time after you view the webinar. Once you submit your form, you will receive a confirmation email with the information you submit.
---
Past Webinars:
"We'll Always Have Paris:" Adapting Best Strategies to The New Now with Rebecca Blouwolff
Although COVID19 has turned our society upside down, we can still rely on our solid foundation of communicative tasks to maintain — or even build — students' language proficiency during remote learning. This webinar will focus on adapting the interpretive and interpersonal tasks already in our toolbox to suit both synchronous and asynchronous teaching settings. Rebecca will focus on creating successful learning progressions that guide students from input to output. See how level-appropriate Can-Dos statements, varied authentic resources, non-verbal processing tasks, scaffolds, and "level ups" can bring students into real-world communication with confidence and success.
.
---
Charting Your Course: Instructional Planning During (and after!) Coronavirus with Michelle Olah
During this webinar, participants will reflect on effective instructional planning during (and after!) Coronavirus. Together we will reflect on how we can intentionally plan for instruction during these challenging times by focusing on the questions of "Who" and "Why" before we look at the "What" and "How."Outcomes: Participants  will…
Reflect on their experiences with online learning  

Understand the importance of intentionally planning lessons and units based on the needs of their learners

Reflect on their goals for their students in order to focus instruction

Be able to apply an 'abundance mindset' to instructional planning  
---
How to Engage Language Learners in Online Learning with Leslie Grahn
During this webinar, participants will gain strategies for engaging all language learners in online instruction that are grounded in the ACTFL Core Practices. The presenter will share a suite of resources that are publicly available that provide guidance and ideas for planning and implementing language instruction through remote learning. The webinar will conclude with a question and answer session with the presenter.
Outcomes: Participants will…
• Become familiar with an approach to incorporating core practices into online instruction
• Be able to evaluate resources based on the needs and interests of their learners
• Reflect on their experiences with online learning
• Be able to apply their learning to their practice.
---
ACTFL Webinars
ACTFL is also providing free webinars on the topic of distance learning. Please visit the ACTFL website for complete details.