About the Award
Each year, the Northeast Conference chooses its Teacher of the Year from among the candidates selected by the states in the Northeast region. This individual then represents our organization at the National Language Teacher of the Year competition at the ACTFL Conference in November. The award for the National Language Teacher of the Year is intended to elevate the status and the public profile of the language teaching profession at the state, regional and national levels by recognizing the individuals chosen for this award.
ACTFL requests that state associations choose a state Teacher of the Year during fall. State winner names and supporting documents (as described on the ACTFL website) should be submitted to NECTFL by January 5, 2018. In January, the NECTFL TOY Committee will review all state dossiers, interview candidates, and choose a regional winner who will be announced as the 2018 Northeast Conference Teacher of the Year. We encourage all states in our region to publicize this award which helps the profession to designate a spokesperson to carry our message to the wider public and serve as an inspiration to language educators.
---
How to Apply
Access all guidelines, forms and application documents at the ACTFL website: ACTFL TOY homepage
All materials submitted to NECTFL must be shared with info@nectfl.org via Google Drive. Please do not mail or email your materials. Please contact us for details and guidelines on sharing your portfolio.
Application deadline to NECTFL January 5, 2018.
---
2017 NECTFL Teacher of the Year
Caleb Howard
Dr. William Mennies Elementary School (FLENJ)
 
Caleb Howard, the Foreign Language Educators of New Jersey Teacher of the Year, has opened up his classroom to educators from his district and all around the world to spread the belief that we can and must teach world language classes in the target language. Caleb wants to saturate society with globally competent individuals who are able to communicate with and appreciate diverse others. In order to do this, Caleb has created successful strategies that help educators reduce the vocabulary they use in class while pairing their input with visuals, actions, and activities that make it easy to understand the target language. By blogging, creating music, videos and other forms of "extra-linguistic input," Caleb Howard shares his enthusiasm with students, families and world language educators. His resources for educators have been accessed 500,000 times on six continents and a language teacher from France even came into Caleb's classroom to observe his approach to keeping in the target language with beginning language learners. Caleb is "completely dedicated to elementary language learning" as well as to mentoring colleagues.
Participating in the Teacher Of The Year application process has been life-changing because it has forced me to carve out enough time for one of the most important works a teacher can do: reflect. Through essay writing, the development of student work portfolios, and preparing for interviews, I've tapped into passions (that I never realized I had), pedagogical convictions (that are a driving force behind my practice), and love (for my diverse students and who they can become). The uncanny thing is that ACTFL knew that my students and I would be profoundly enriched by my participation in their Teacher Of The Year program. That's why I'm grateful for the vision, leadership and support that ACTFL, NECTFL and FLENJ offer through their programs and cutting-edge resources. My advice to all foreign language teachers is to apply. Pick a year, set some goals, and plan to apply at some point in your career. Even if you don't win, I'd wager that you won't regret the profound effects that will be immediately seen in your practice, your students, and your life.
---
Past Winners
2016: NECTFL and 2017 ACTFL Teacher of the Year
Katrina Griffin (MFLA)
North County High School, Glen Burnie, MD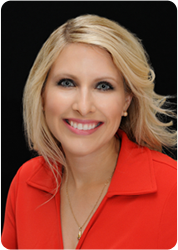 2015: NECTFL and 2016 ACTFL Teacher of the Year
Dr. Edward Zarrow (MaFLA)
Westwood High School in Westwood, MA

2014: Hannah Gonzalez (MFLA)
Mt. Hebron HS, Woodbine, MD

2013: Margarita Boyatzi Dempsey (RIFLA)
Smithfield (RI) High School

2012: Lucy Chu Lee, FLENJ & CLASS
Livingston (NJ) High School

2011: Sherri Harkins, MFLA
Wicomico County (MD) Public Schools

2010: Maryann Woods-Murphy, FLENJ
Northern Highlands Regional HS, Allendale, New Jersey

2009: Vickie Mike, NYSAFLT
Horseheads (NY) High School

2008: Emily Z. Wagner, PSMLA
Germantown Academy, Fort Washington, Pennsylvania

2006: Christi Moraga, CT COLT
West Woods Upper Elementary School, Farmington, Connecticut
2005: Stephanie Appel, FLENJ
Fair Lawn Public School District, Bergen County, New Jersey