The Nelson H. Brooks Award for Outstanding Leadership in the Profession
About the Award
At each annual Conference since 1968, the Board of Directors has honored a member of the profession for distinguished service and leadership. Since 1978 the award has been given in honor of Nelson H. Brooks.
Download the Nomination Packet
The 2017 Brooks Award Winner:
Thekla Fall, Pittsburgh Public Schools, retired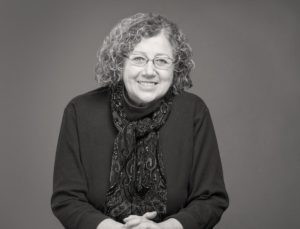 Dr. Thekla Fall has made outstanding contributions to the profession, not only in Pittsburgh, but in Pennsylvania and beyond. Dr. Fall applied and was awarded approximately two million dollars in state and federal funding. She was able to expand the World Languages Program from three languages to six languages including Chinese, Japanese and Italian.  Thekla has developed and implemented the nation's first district-wide, online, oral proficiency assessment system.  The passion, dedication, insight, and thoughtfulness Thekla brings to her work serves as a model for future leaders.  The Brooks Award recognizes the exceptional leadership Thekla provides to our field, which is remarkable for its professional integrity and unflagging dedication.  Her name on the list of recipients will further enhance the award's prestige.
Past Winners
2016: Laura Franklin, Northern Virginia Community College
2015: Charlotte E. Gifford, Greenfield Community College
2014: Gladys Lipton, National FLES Institute
2013: Heidi Byrnes, Georgetown University
2012: Richard Brecht, Center for Advanced Study of Language
2011: Gregory Duncan, InterPrep, Inc.
2009: Marjorie Hall Haley, George Mason University
2008: Eileen W. Glisan, Indiana University of Pennsylvania
2007: Stephen L. Levy, ACTFL
2006: Kathleen M. Riordan, Springfield MA Public Schools (ret.)
2005: Ray T. Clifford, Brigham Young University
2004: Martha G. Abbott, Fairfax County (VA) Public Schools
2003: Frank W. Medley, Jr., West Virginia University
2002: Robert J. Ludwig, NYSAFLT
2001: C. Edward Scebold, ACTFL
2000: Protase E. Woodford, Educational Testing Service (ret.)
1999: June K. Phillips, Weber State University
1998: Helene Zimmer-Loew, AATG
1997: Ronald Walton, National Foreign Language Center (posthumous)
1996: Edward D. Allen, Emeritus, Ohio State University
1995: Earl W. Stevick, Emeritus, Foreign Service Institute
1994: Eleanor Jorden, Emerita, Cornell University
1993: Dorothy James, Hunter College
1992: Sandye Jean McIntyre II, Morgan State University
1991: Helen Warriner-Burke, Virginia State Dept. of Education
1990: Ann Beusch, Maryland State Dept. of Education
1989: Dora Kennedy, Prince George's County (MD) Public Schools
1988: Leo Benardo, New York City Public Schools
1987: Mary P. Thompson, Glastonbury Public Schools
1986: Robert Lado, Georgetown University
1985: James E. Alatis, Georgetown University
1984: Wilga M. Rivers, Harvard University
1983: James R. Frith, Foreign Service Institute
1982: Lorraine A. Strasheim, Indiana University
1981: Laurence Wylie, Harvard University
1980: Richard I. Brod, Modern Language Association
1979: Dwight Bolinger, Harvard University
1978: Howard Lee Nostrand, University of Washington
1977: Kenneth W. Mildenberger, Modern Language Association
1976: Wilmarth H. Starr, New York University
1975: Theodore Andersson, University of Texas
1974: Donald D. Walsh, Northeast Conference
1973: Emma Birkmaier, University of Minnesota
1972: Freeman Twadell, Brown University
1971: Robert G. Mead, University of Connecticut
1970: Harry L. Levy, Fordham University
1969: Nelson H. Brooks, Yale University
1968: Stephen A. Freeman, Middlebury College