NECTFL Conference Home Page

2017 CONFERENCE INFORMATION
FEBRUARY 9-11, 2017 AT THE NEW YORK HILTON MIDTOWN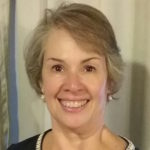 Strengthening World Language Education: Standards for Success
Carole Smart, Chairperson
Documents you may need to register:
NECTFL W-9 (PDF)
NYS CTLE Sponsor ID: 2306
NYCDOE Vendor ID# 131972962
---
Our mailing address changed last year. Please highlight our NEW mailing address on all school PO/payment request forms. All hard copy registrations and payments should be sent to:
NECTFL, 2400 Main St., Buffalo, NY 14214
---
Sign up here to receive updates on our upcoming conference and important happenings in the northeast region:
---
We're looking forward to seeing you in New York City!
#nectfl17
Follow us on Twitter @NECTFL1
Follow us on Instagram at NECTFL
Are you an exhibitor, vendor or advertiser? Click here.